The leader of sauna and steam room
manufacturing
Innovation, design and sophistication
From condominiums to corporate wellness centers, national fitness facilities, and professional athletic centers, we've done it all in our 60+ year company history.
Let us use our industry expertise to guide you through the entire process, from design consultation to in-house manufacturing and installation. We are here to help every step of the way.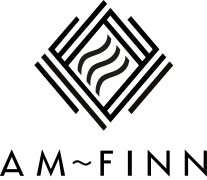 We are proudly American designers, manufacturers, and installers of commercial sauna and steam rooms. Am-Finn is proud to be the oldest and largest American Manufacturer of Sauna and Steam Rooms and has completed thousands of projects for high-end developments, professional sports franchises, and fitness facilities.
Building, renovating, or retrofitting your existing sauna or steam room can be a messy project; cut the time and expense with the Eco-Sauna and Advanced Hybrid Steam Room. Thanks to our industry-leading innovations, installation takes as little as 1-2 days and will leave you with a brand new sauna or steam room for your customers to love for years to come.
Whether you are expanding, upgrading or just looking for something new for your customers, the addition of a sauna or steam room is the best way to bring your customer experience to the next level. With full design-build service, we make it easy to impress your customers with one of the world's most luxurious relaxation experiences.
1.
Consultation
Communication is vital in every project. Let our team of experts understand your needs to assist you with every step of the way.
2.
Design
We'll design the perfect custom sauna or steam room for your project while complying with any requirement you may have (e.g., ADA).
3.
Approval
Once you have approved your design, we will send you a proposal with all the needed details. If you have any questions, you can count on us to solve them.
4.
Manufacturing
After everything is approved, our designers will send the details to our production facility to be crafted in 10-12 weeks* by our carpenters and technicians.
*average manufacturing time
5.
Installation
Once your product is manufactured by our production team, our professionals will have it shipped and installed in 1-2 days*.
*average installation time We take the success of your project seriously, taking great care of it from beginning to end; you can expect high-quality products and professional services to match our legacy as the leader in commercial-grade sauna and steam rooms.
We are so honored to work with great companies on incredible projects.
FX Studios - Under Armour
We might say a lot about ourselves, but nothing speaks louder than our clients' and their customers' words. Here are some of the several comments they've made.
I wanted to write to you with a special thanks for your help on the CCMRD sauna. It looks AMAZING! It is so beautiful and the craftmanship is excellent.
Christa PlazaEssenza Architecture
I am writing to thank you for your company's exemplary performance throughout the Dexter Wellness Center project. It is clear that great care was taken by everyone who contributed.
Amy Heydlauff, E.D. Chelsea-Area Wellness Foundation
I wanted let you know how great Am-Finn's work looks at the Kalahari Resort in Round Rock. I was able to take a tour of the Spa a couple of weeks ago and the Steam, Sauna, and Salt Rooms looked amazing.
John BranchHensel Phelps
❮
❯
Advanced Hybrid Steam Room
Using smooth engineered surfaces and the technology of PowerZone, the AHSR reduces maintenance costs by preventing the growth of mold/mildew and uses up to 50% less energy.
Whether for health clubs, gyms, high-end clients, you name it; we make custom saunas that fit your project needs.